Penne Boscaiola is a traditional Italian pasta dish. It includes pasta mixed in a silky garlic-herb tomato cream sauce along with a delicious combination of mushrooms and bacon. It has a creamy, earthy, smokey, and wonderful flavour.
Boscaiolo, which implies a woodcutter or lumberjack, is where the word "Boscaiola" originates. Boscaiola sauce can be translated literally as "woodcutter's sauce" or "woodcutter's wife's sauce." Taste the sauce, and you can immediately taste the earthy flavour of mushrooms, which a woodsman would have gathered while strolling through the forest and carried in a tiny sack. Bacon smoke from a wood fire, echoing the embers of the wood he had personally cut, is visible beneath it. Onions, a small amount of white wine, possibly some garlic, a hint of tomato, and a generous splash of cream complete the sauce.
Of course, there are innumerable variations as there are with anything Italian. Some people choose to omit the cream, the tomato, or both. Some people also include peas. In my version, I incorporated the cream and tomato, a flavour combination that is welcome in hearty pasta recipes for chilly times. Also left out were the peas, which to me have always felt out of place in a dish that is definitely intended for the fall and winter because they are such a potent emblem of spring.
Preparing the dish
The base of the sauce is the mushrooms, so it makes perfect sense to start with them. I use dried wild porcini mushrooms. They have an intense mushroom flavour.
Since they are dried, they must be rehydrated. I do this with white wine; since we will be adding the wine to the sauce anyhow, pre-infusing it with porcini essence is the most effective approach. Just squeeze the porcini out once they've softened completely, add them to the remaining mushrooms, and set aside the soaking wine.
I proceed by cooking some bacon slices in a Dutch oven or big sauté pan until they are nicely browned and crisp. I then remove the cooked bacon from the pan with a slotted spoon and add the mushrooms to the rendered bacon fat. The secret to wonderful flavour in the mushrooms is to simmer them long enough to develop some decent colour, which requires having the patience to let them release their moisture, let it evaporate, and then continue cooking, sometimes turning, until they are thoroughly browned. Since mushrooms are such excellent sponges, if the pan becomes too dry, you might need to add additional oil.
Next, I add minced fresh thyme leaves, minced garlic, and sliced, thinly sliced onions. I return the bacon to the pan and mix in the reserved wine used to soak the porcini once the onions have softened and turned a light golden colour.
Next, add some crushed canned tomatoes. Instead of purchasing pre-crushed tomatoes, I like to start with whole, peeled tomatoes. Once the sauce has simmered for a few minutes (which you may do while the pasta cooks), add a small quantity of cream.
When the pasta is almost done, drain it and add it to the sauce-containing pot to finish cooking. The ideal saucing method involves finishing the pasta cooking in the sauce. If the sauce gets too thick, the simplest way to thin it out is to add a little pasta boiling water.
Finally, I add some grated Parmigiano-Reggiano cheese and fresh parsley to the spaghetti after I remove it from the heat before serving.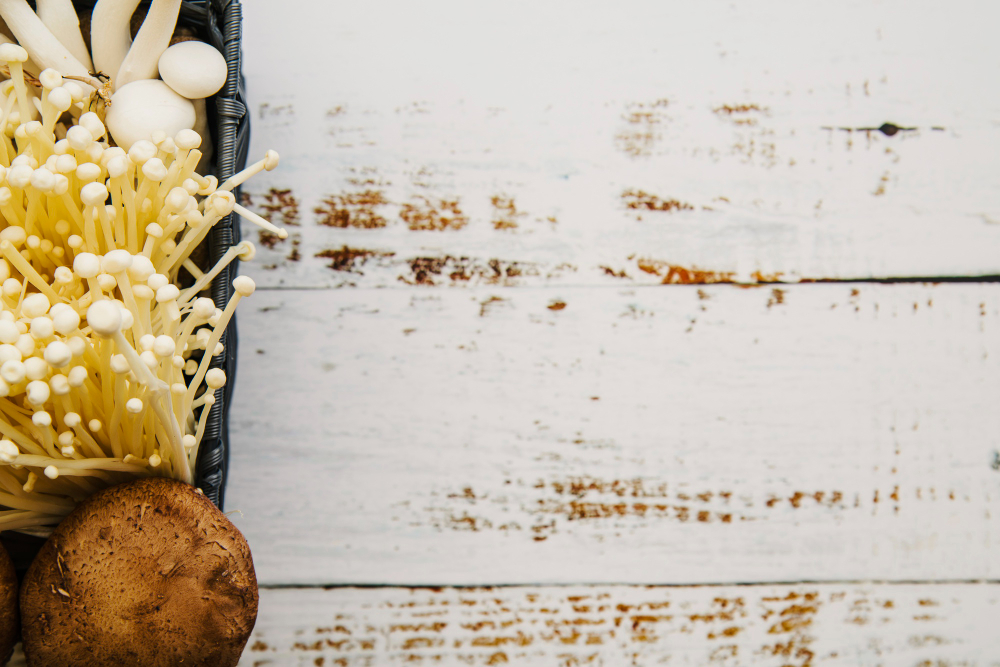 Ingredients
30g dried porcini mushrooms
¾ cup (180ml) dry white wine
6 slices thick-cut smoked bacon, cut into thin strips
450g mixed fresh cultivated and wild mushrooms, such as cremini, shiitake, maitake, or oyster, woody ends trimmed and thinly sliced
Extra-virgin olive oil, as needed
1 medium-sized onion, sliced
3 medium-sized cloves garlic, minced
1 teaspoon minced fresh thyme leaves (from about 8 stems)
Salt and freshly ground black pepper
1 (795g) can peeled whole tomatoes and their juices, crushed by hand or coarsely puréed with a blender
450g dried tubular pasta, such as penne or rigatoni
3/4 cup (180ml) heavy cream
1/4 cup minced fresh parsley leaves and tender stems
30g freshly grated Parmigiano-Reggiano cheese, plus more for serving
Directions
Dried porcini mushrooms and white wine are combined in a small microwave-safe bowl or measuring cup and heated until the wine is steaming. As an alternative, steam wine and mushrooms in a small saucepan. After 10 minutes of soaking, set aside and wait for the porcini to fully soften. Lift the porcini from the wine with your hands, squeeze out any extra liquid, and save the wine that has been infused with the porcini. Cut the porcini coarsely after soaking.
Meanwhile, fry bacon for about 5 minutes, turning often, over medium-high heat in a Dutch oven or sizable sauté pan. Bacon should be moved to a dish using a slotted spoon.
Return the pot with the rendered bacon fat to a medium-high heat and add the fresh mushrooms and chopped porcini. Cook, stirring frequently, for 8 minutes, or until the mushrooms are browned. If the saucepan becomes too dry, add a splash of olive oil.
Add the onion, garlic and thyme. Cook, turning occasionally, until the onion and garlic are softened and gently brown, this takes about 6 minutes; add olive oil as required if the pot becomes too dry. Season with salt and pepper.
Return the bacon to the pot, then add the crushed or puréed tomatoes. Remove any sediment by straining the porcini-infused wine through a fine-mesh strainer. Bring to a boil, then reduce to a bare simmer. Season with salt to taste.
In the meantime, heat up a pot of salted water to a boil. Pasta should be added and cooked until almost al dente. 2 cups of the pasta cooking water should be saved after draining the noodles.
Add cream and drained pasta to the spaghetti sauce. Bring to a simmer, adding saved pasta-cooking water to thin the sauce as needed, until pasta is al dente and sauce has formed a creamy sheen that covers pasta. If the sauce becomes too thick, thin it out with more pasta water. Take the pasta and sauce off the heat and toss in the parsley and cheese. Pass extra cheese around the table as you serve.