Following a low carb keto diet can be challenging, especially when it comes to finding delicious and satisfying breakfast options. Many traditional breakfast foods such as toast, bagels, and pancakes are high in carbs and not suitable for a low carb keto lifestyle. However, there are plenty of low carb keto breakfast recipes that are easy to make and packed with flavor. In this article, we'll share three of our favorite low carb keto breakfast recipes that are sure to start your day off on the right foot.
Recipe 1: Bacon and Egg Breakfast Muffins
Ingredients:
6 large eggs
6 strips of bacon
1/2 cup shredded cheddar cheese
Salt and pepper to taste
Cooking spray
Instructions:
Preheat the oven to 375°F (190°C) and line a muffin tin with paper liners.
Cook the bacon in a skillet over medium heat until crispy. Remove from heat and crumble into small pieces.
In a bowl, beat the eggs and season with salt and pepper.
Stir in the shredded cheddar cheese and crumbled bacon pieces.
Pour the egg mixture into the muffin cups, filling each one about 3/4 full.
Bake for 18-20 minutes or until the muffins are fully cooked and lightly golden on top.
Let the muffins cool for a few minutes before removing them from the tin.
Serve hot and enjoy the savory and satisfying combination of bacon and eggs in these delicious breakfast muffins!
Recipe 2: Almond Flour Pancakes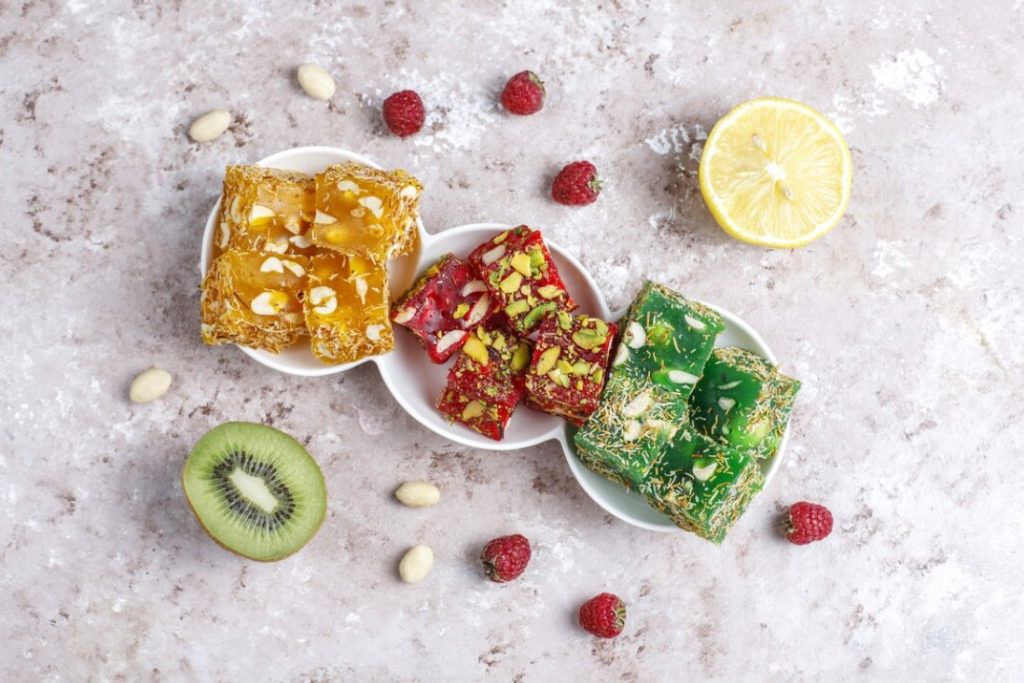 Ingredients:
1 cup almond flour
2 large eggs
1/4 cup unsweetened almond milk
1 tablespoon coconut oil, melted
1 tablespoon honey (optional)
1/2 teaspoon baking powder
1/4 teaspoon salt
Butter or coconut oil for cooking
Instructions:
In a bowl, whisk together the almond flour, baking powder, and salt.
In a separate bowl, beat the eggs and whisk in the almond milk, melted coconut oil, and honey (if using).
Add the dry ingredients to the wet ingredients and stir until well combined.
Heat a non-stick skillet over medium heat and lightly coat it with butter or coconut oil.
Scoop the pancake batter onto the skillet, using about 1/4 cup for each pancake.
Cook for 2-3 minutes on each side or until the pancakes are lightly browned and fully cooked.
Serve hot with your favorite low carb keto toppings, such as sugar-free maple syrup, fresh berries, or whipped cream.
Enjoy these fluffy and delicious almond flour pancakes as a satisfying low carb keto breakfast!
Recipe 3: Breakfast Egg Salad
Ingredients:
4 hard-boiled eggs, chopped
1 avocado, peeled and chopped
1/4 cup chopped red onion
2 tablespoons mayonnaise
1 tablespoon Dijon mustard
Salt and pepper to taste
Optional toppings: chopped fresh herbs, sliced cherry tomatoes, crumbled bacon
Instructions:
In a bowl, combine the chopped hard-boiled eggs, chopped avocado, and chopped red onion.
In a separate bowl, whisk together the mayonnaise and Dijon mustard.
Pour the mayonnaise mixture over the egg mixture and stir until well combined.
Season with salt and pepper to taste.
Serve the egg salad on its own or on a bed
Conclusion
Incorporating low carb keto breakfast recipes into your daily routine can be both delicious and beneficial for your overall health and wellness. By opting for recipes that are low in carbohydrates and rich in healthy fats and proteins, you can maintain stable energy levels, support weight management, and improve your overall well-being.
In this article, we've shared three mouthwatering low carb keto breakfast recipes: bacon and egg breakfast muffins, almond flour pancakes, and breakfast egg salad. These recipes provide a variety of flavors and options to suit your preferences and dietary needs.