A bar in your restaurant not only adds a touch of finesse to your establishment but also enhances the customer experience manifold. Here are some reasons you should install a bar in your restaurant!
Introduction 
There's no doubt that bars have become increasingly popular in recent years, as they offer customers a fun and relaxing atmosphere. Plus, they're great places to socialize and meet new people.
If you're looking to open a bar in your restaurant, there are a few things you need to keep in mind. First of all, ensure the bar is licensed and insured. Secondly, think about the type of bar that you want to roll out.
Once you've decided on the furniture of the bar you want to open, it's time to start planning the layout. This will include determining the location, designing the interior, and deciding on the menu. It's also essential to consider pricing and marketing strategies. Make sure your bar is appealing enough for customers to visit regularly but not too expensive.
Reasons to have a Bar in your restaurant. 
Creating a more relaxed and inviting atmosphere for your guests
If you're looking to create a more relaxed and inviting atmosphere for your guests, adding a bar to your restaurant might be a good idea. A bar can help create an environment that's more conducive to socializing.
It can also increase sales by providing guests straightforward access to drinks and cocktails. Plus, it can add an extra layer of sophistication and class to your restaurant. Some restaurants even add cocktails specifically designed for bars, which gives them an edge over their competitors. 
More opportunities to make money from the bar

: The bar is a great place to make money in your restaurant. Not only can you charge a higher price for drinks, but you also have the opportunity to add surcharges for special events or items like table service. Additionally, you can sell

food and desserts

at the bar

and charge higher prices than you would typically do because of the increased overhead costs associated with serving them.
 Offer more choice and variety for your guests:

You can achieve this by providing a wide selection of

beverages in bars

, foods, and desserts. Additionally, you can give various seating configurations so that visitors can select the setting that best suits them.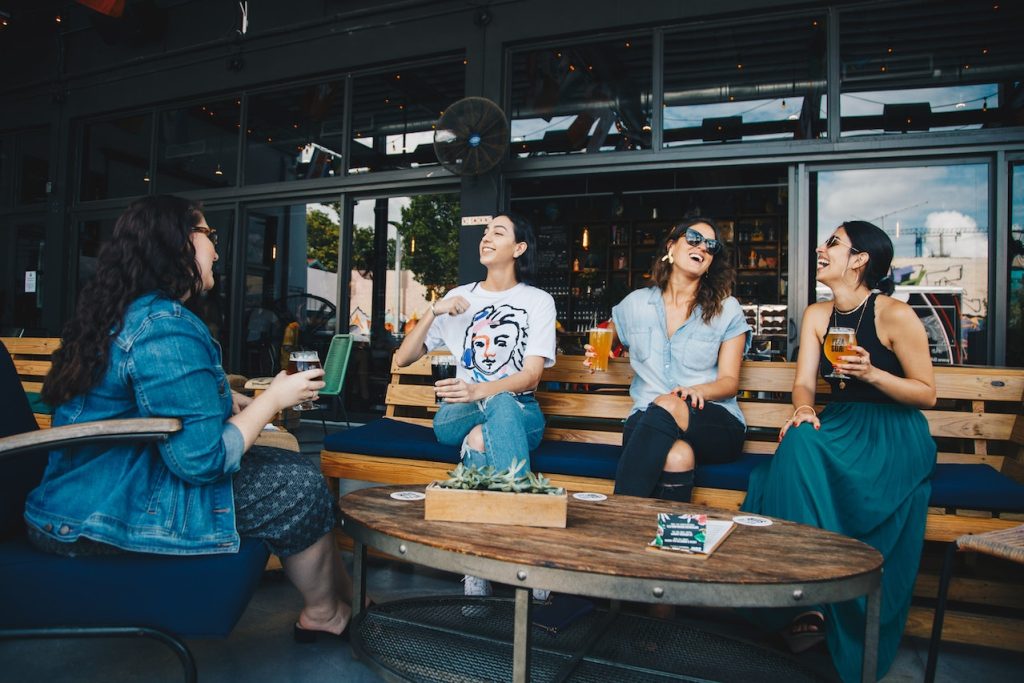 Giving your customers updates on what's happening inside your business is another approach to keep them pleased. This might be information on recent events or particular incentives available at your company. Additionally, you might hang posters promoting future occasions or certain bar menu items likely to excite your clients.
Serve light snacks to keep guests coming back for more:

Keeping your guests coming back for more is vital if you want to be successful in the restaurant business. One way to do this is by offering light

snacks that suit your bar, are

easy to eat, and satisfy their hunger.
This doesn't mean burgers and fries; you can offer a variety of snacks that will keep your guests' mouths watering. You can provide healthy options like fruit, vegetable crisps, and trail mix bars. Trail mix bars are a great way to get kids involved in the restaurant business!
Conclusion 
In conclusion, a bar in your restaurant is a great way to increase profits and keep customers happy. Adding a bar to your establishment can attract new customers looking for an exciting night out. You can also provide specialty drinks and cocktails they won't find at any other restaurant. Plus, you're increasing the chances that they'll spend more money overall.